Our Team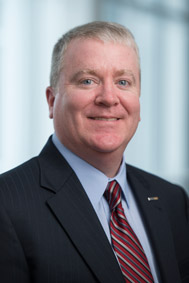 Brian Engelhart
Vice President, Marketing and Communication
phone: 260.422.5561, ext. 2299
email: bwengelhart@indianatech.edu
office: Keene 155

Brian Engelhart has over 20 years of experience in advertising, marketing, public relations and corporate communications. Brian leads the university's marketing team, developing the strategies and tactics that connect Indiana Tech with prospective students as well as alumni, donors, partners and the community at large. Brian joined the Indiana Tech team in August 2013.
Brian's previous experience includes serving as director of client services at Britton Marketing & Design Group in Fort Wayne; senior account manager and director of public relations at Asher Agency in Fort Wayne; vice president for client services at Tran Interactive Design Group in Falls Church, Va.; and account manager at Conover & Company Communications in Washington, D.C.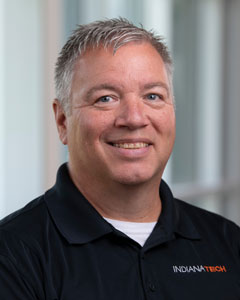 Matt Bair
Director of Marketing and Communication
phone: 260.422.5561, ext. 2250
email: msbair@indianatech.edu
office: Keene 157

Matt Bair has been a part of communications in Fort Wayne since 1986, primarily as a sports journalist and publisher. As the director of marketing and communications for Indiana Tech, he develops and implements marketing and communication strategies to promote the university to external and internal audiences, including prospective students, current students, community partners, news media and alumni.
Prior to joining Indiana Tech, Matt was a writer, assistant editor and graphic designer for The News-Sentinel sports department. In 1998, he left to co-found Northeast Indiana GameNight, an award-winning, Fort Wayne-based high school football magazine of which he was co-editor for 13 years. Matt was also a part of the Lutheran Health Network marketing team for 15 years.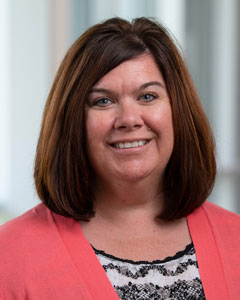 Jenny Murphy
Director of Marketing, Indiana Tech Online
phone: 260.422.5561, ext. 3450
email: jimurphy@indianatech.edu
office: Keene 154

As Marketing Director for the College of Professional Studies, Jenny develops strategic plans to help our remote campuses and Indiana Tech Online students get the most out of what Tech has to offer.  She spends a lot of her time traveling between Tech's eighteen Midwest locations, so if you have a moment, burn her a mixtape to listen to on her travels.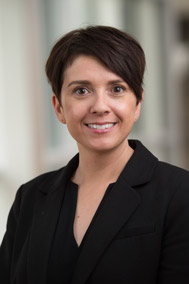 Julie Farison
Creative Director
phone: 260.422.5561, ext. 2212
email: jafarison@indianatech.edu
office: Keene 156

Over the past 12 years Julie has created, maintained and upheld the integrity of public and private higher education, non-profits and national corporations. These experiences range from art direction, design, illustration, advertising and marketing (thinker-maker).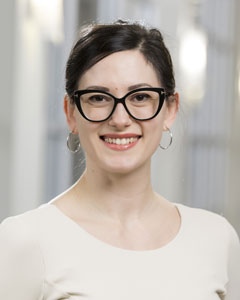 Elle Helm
Graphic Designer
phone: 260.422.5561, ext. 2296
email: emhelm@indianatech.edu
office: Keene 158

Elle designs marketing materials for CPS, Military, Ph.D. and any other department that says "pretty please."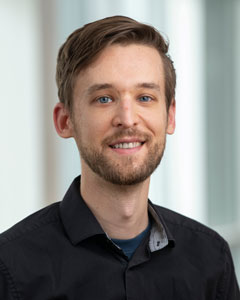 Joel Kuhn
Web Developer
phone: 260.422.5561, ext. 2526
email: jakuhn@indianatech.edu
office: Keene 158

Joel handles web development for the Indiana Tech's public website as well as for web apps used on campus.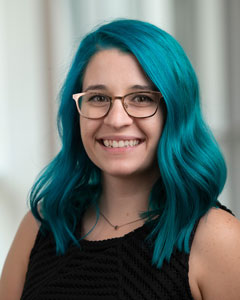 Amber Owens
Social Media Manager
phone: 260.422.5561, ext. 3418
email: amowens@indianatech.edu
office: Keene 158

Amber is the face behind Indiana Tech's social media accounts. Be nice in the comments, please.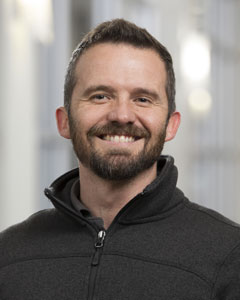 Randy Smith
Photo & Video Director
phone: 260.422.5561, ext. 3427
email: rgsmith@indianatech.edu
office: Keene 158

Randy takes pictures and makes videos. If you see him on campus, smile at him or else you may turn up on a brochure looking very grumpy.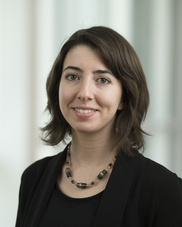 Sarah Suraci
Graphic Designer
phone: 260.422.5561, ext. 2347
email: scsuraci@indianatech.edu
office: Keene 158

Sarah's duties include designing printed materials, taking photos, editing videos, and sometimes putting together presentations.